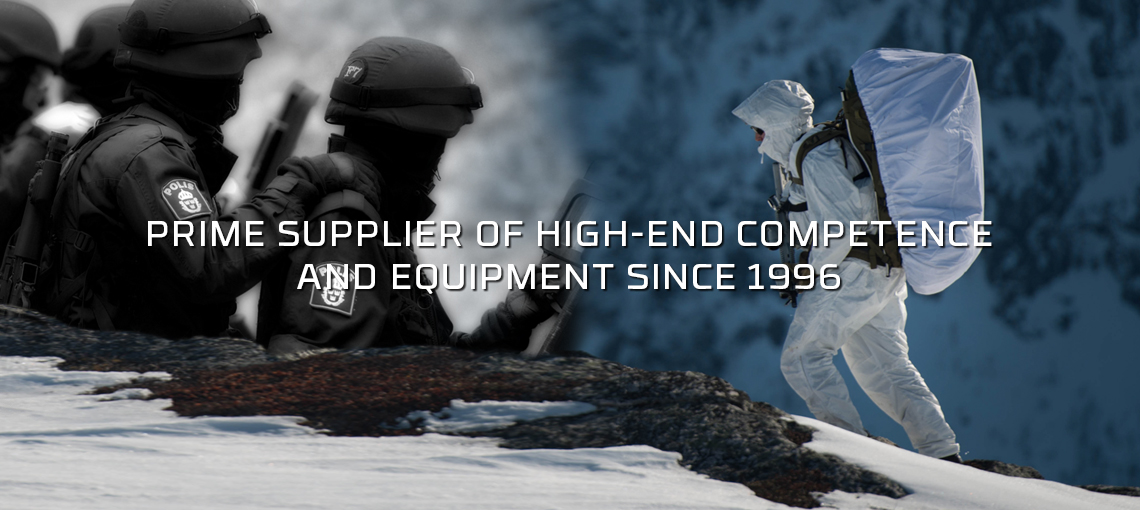 Equipnor is a trading house and centre of competence for supply of products and services to the defence, law enforcement and security branches in Scandinavia. Our main
objective is to keep our customers satisfied by providing them with premium products and services. Our company is built upon a foundation of a highly skilled staff and
quality assured processes. Our organisation holds sufficient resources to pursue comprehensive and far-reaching projects throughout the Scandinavian market.


Equipnor AS in Norway and Equipnor AB in Sweden is part of the NFM Group, both companies share the same values and competencies but operates with their own respective management in their own specific region (Norway and Sweden). This also means that Equipnor AS and Equipnor AB does not work with the exact same partners, brands and products in their respective region. All together the NFM Group with subsidiaries form the largest centre of competence in Scandinavia within our field. Our portfolio includes: Personal protective equipment, tactical load bearing solutions, weapons and ammunitions, optics and electro-optics, maritime equipment, tactical access equipment, UAV´s and countermeasures, tactical vehicles, CBRN Protection, Camouflage & Signature related, Surveillance and Reconossaince equipment, diving equipment and more.